scumsuck.com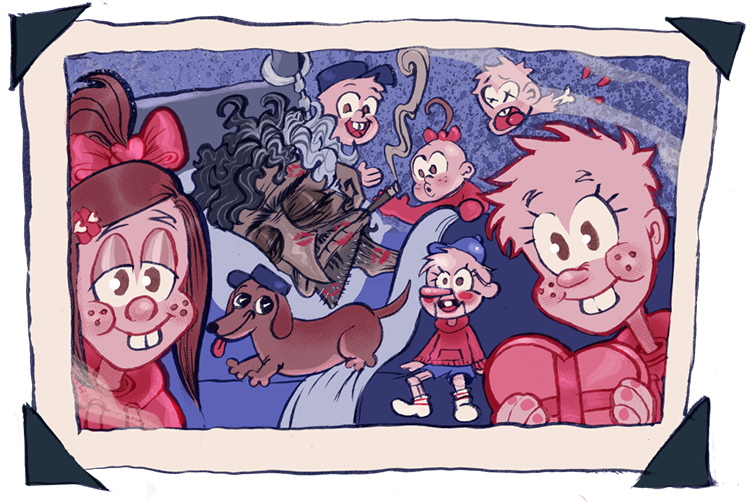 This is the front page of SCUMSUCK's website. You'll find my art, comics, and writing inside.
Art subjects include: sex, violence, misery, weenie dogs.
Writing subjects include: surviving as an artist on the internet, media analysis, Willem Dafoe.
If you are a responsible adult over the age of 18, welcome to Ligma.
If you are a child or sensitive to mature topics, close this page.